Photo: Zornitsa Stoyanova
Eastern Europeans in North Philadelphia
Polish performers cross-pollinate with local dancer Zornitsa Stoyanova
Kat J. Sullivan
January 10, 2020
Photo: Dave Ratzlow
Intimacy Made Public
If SEX TAPE was turned away from the lens, in Nuptial Blitz Revlock reveled in performing for the camera.
Emma Cohen
January 13, 2020
Photo: Peter Ewen
Watching and Being Watched: Hamlet in Semi-Public Space
A scrappy, intimate staging of Hamlet at the Seaport Museum next to the Delaware River
Christina Catanese
January 19, 2020
Photo: John Ross
Going Deep: Cunningham in Three Dimensions
A 3D film of Cunningham's life provides a texturally rich environment in which viewers can dwell.
Emma Cohen
January 19, 2020
Photo: Jana Williams
A New Play Testifies to the Power of Young People and Art
A teenager's astonishing contribution to the national discussion about gun control
Barbora Příhodová
January 20, 2020
Photo: Ani Gavino
The Gods Live in Philadelphia
Yoruba in Philadelphia
Annielille (Ani) Gavino
January 21, 2020
Photo: Paula Court
Back to Earth Again and Again
A book of prose by Steve Paxton that could be mistaken for a collection of poetry.
Andrew Sargus Klein
January 21, 2020
Photo: courtesy of Ananya Dance Theatre
Resistance Through Performance and Pedagogy: What is Dance Activism?
The personal and the political braid together working with Ananya Dance Theatre.
Mariadela Belle Alvarez
January 22, 2020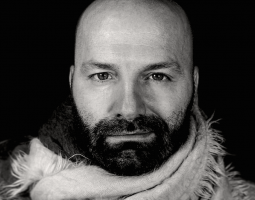 Photo: Chad Allen Ortiz
Democratizing Dance
At the showcase hosted by Nickerson-Rossi Dance, the audience voted for a winner.
Kristi Yeung
January 24, 2020
Photo: Daniel Kontz
The Rocky Awards: Reborn for 2020
The Rocky Awards return to honor and celebrate dance in Philadelphia.
Kristen Shahverdian
January 24, 2020
Photo: Bill Hebert
Silvana Cardell Teams Up with Blanka Zizka at Wilma Theater
tD interview reveals Cardell movement collaboration with Zizka at Wilma Theater.
Jonathan Stein
January 28, 2020
Photo: Meghan Frederick
Two Kinds of Carnivores
"Two Short Dances" is an adventurous inaugural show at Mascher's new space.
Leslie Bush
January 28, 2020